25.kolo, Saturday 22.4.2017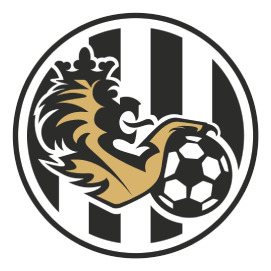 Hradec Králové
Liberec

Hradec Králové: Ottmar – Krátký, Nosek, Hůlka, Mudra – Janoušek (80. Schwarz) – Martan (73. Žondra), M. Černý (56. Pázler), Trubač, Malinský – P. Černý (C).
Liberec: Dúbravka - Mikula, Kúdela, Karafiát, Kerbr - Souček, Breite - Ekpai (46. Voltr), Ševčík, Vůch (89. Kouřil) - Baroš (C) (83. Graiciar).
Goal: 45.+1. Kerbr (pen.). Referees: Příhoda - Peřina, Hájek. Yellow cards: 17. Hůlka, 87. Krátký - 59. Ševčík, 61. Vůch. Red cards: 64. Malinský - 64. Ševčík.
Diváci: 2918
Commentary
First chance came after 9 minutes of tha game, Egon Vůch sent the ball to good place, but Mikula and even Kúdela did not hit the shot. On the other side, Malinský shot just to the Dúbravka´s hands. In 22nd minute Kúdela was in good position, but Ottmar came from the goal and stopped the chance. In last minute of first half, Milan Baroš ran into big square and referee saw a foul. Penalty kick scored
Milan Kerbr
and Slovan took a lead.
Egon Vůch could doubled the score after the break, but he missed. Dangerous attack prepared young midfielder Trubač in 60th minute, but he did not manage to do final pass. In 64th minute Ševčík fouled Malinský, who was frustruated and kicked Ševčík back. Malinský saw red card for kicking after the whistle, Ševčík saw second yellow for the foul. Last 30 minute were played 10 to 10. Good chances were on both sides, but none of them could be described as clearly chance and even Ottmar in big square of Slovan in last minutes did not help. Slovan won 1:0.