11.kolo, Sunday 23.10.2016, 14:00, U Nisy

Liberec
Hradec Králové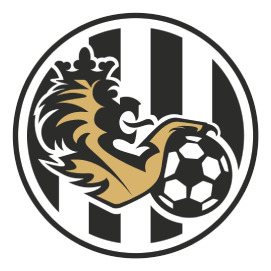 Liberec: Dúbravka - Coufal, Hovorka, Latka, Bartošák (68. Sýkora) - Bartl (87. Karafiát), Breite, Folprecht, Vůch - Markovič, Komličenko (46. Ševčík).
Hradec Králové: Ottmar - Holeš, Polom, Plašil, Mudra (79. Trubač) - Janoušek, Schwarz - Krátký (79. Pázler), Vlkanova, Malinský - Černý (84. Chleboun).
Goals: 70. a 80. Bartl. Yellow cards: 56. Folprecht, 73. Coufal - 17. Černý, 78. Schwarz, 90. Chleboun. Referees: Příhoda - Paták, Šimáček.
Diváci: 3652
Commentary
Slovan faced Hradec and after lost in Europa league against Fiorentina on Thursday must have focused on league game.
There were 4 changes in starting eleven compared to match with Fiorentina. One of these changes was Markovič a he was the one, who had a first chance of match, when missed header in 5th minute. Former player of Slovan Jan Mudra shot, but Dúbravka was careful. One of biggest chance had Breite, his shot by left foot Ottmar with problems saved over the bar. Our team was more active, but Markovič failed in his seconde chance and after a while, Vůch technical attempt gave opportunity to show Ottmar´s skills. Big opportunity had Polom, but Dúbravka saved by excellent reflex. Hradec could také the lead before the break, when two player was in front of Dúbravka, but Černý failed the pass and the half time score was 0:0.
Serbian forward Markovič did not open the score even in his third chance. On the other side Dúbravka saved shot of Adam Vlkanova. In 70th minute new man on the pitch and the only scorer from Thursday Petr Ševčík win the important duel in big square and passed to Daniel Bartl, who had no problem with delivering the ball behind Ottmar. Succesful cooperation between Ševčík and Bartl repeated after 10 minutes, when first mentioned cross from right side Daniel Bartl tap just a little bit and doubled the score for Liberec. In 85th minute Breite could decide about final score, but Ottmar save this time. Even though, Liberec won 2:0 and took important three points.